Our Mission:
Our mission is to promote and attract tourists to visit the 7 Wonders of the World, we believe that by giving the people unique unforgettable experiences it connects them emotionally to a place and ultimately themselves. We also believe in encouraging not only visiting the 7 Wonders, but also promoting sustainable tourism and educational programs.
Our mission is to celebrate and enjoy the best that humanity and nature have to offer, giving people the opportunity to enjoy and experience life in a different way and for our clients to feel part of something bigger than themselves. 
Our community:
We are building a community in all the locations/destination where there is a Wonder of World. We will work together to promote, encourage, care and conserve each Wonder.
The promotion program of the 7 Natural Wonders of the World offers:
More online visibility 

Both promotion of each destination and World Wonder. (cross-promotion with the other Wonders of the World)
More visitors by attracting a bigger audience.
Take part in Roadshows and International Fairs.
Benefits:
Reaching a bigger audience

Direct marketing to the tourism industry
Effective and fast promotion
Encourage the promotion of your Wonder and destination to attract more visitors, to be more recognized around the world and to create a positive impact on your country's economy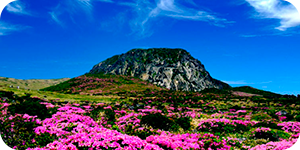 Visibility:
Social media visibility: Facebook, Instagram, Twitter.

Promotion banners on the Visit 7 Wonders website
Email marketing: Information on each Wonder sent to specialized tourism media worldwide.
Mailing marketing campaign with products, offers, new opportunities, etc.
Newsletters and Press release
Fairs and Roadshows participation
How to join us:
We offer you different ways to be part of our community
Includes:
Promotional pack:
Banner on Visit 7 Wonders.com on the page of your Wonder 

A banner in the weekly newsletter
One article a month with your service/products in our weekly newsletter.
Social media visibility: Article posted x2 (every 15 days) on all your service/product´s profiles.
Newsletters to travel agencies
Price: 500$
Full pack:
Promotion pack plus:
International Fairs

Roadshows
Special productions
Contact us at info@visit7wonders.com