Chichén Itzá looks forward to being open to tourists for the autumn equinox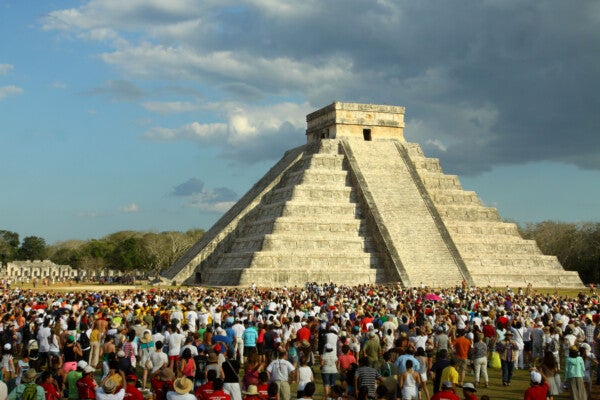 Chichén Itzá, one of the New 7 Wonders of the World, is one of the most visited archaeological zones by tourists to receive the spring equinox, but this year the emblematic Mayan site will not be open due to the coronavirus pandemic.
According to the governor of Yucatan, Mauricio Vila, "In this week prior to the equinox, each year we receive the visit of more than 50,000 visitors from different countries. I have instructed that it is necessary to suspend activities and also the entry to the archaeological sites of Chichén Itzá and Dzibilchaltún on March 20, 21 and 22 ".
Every March 21, for over 50 years, Chichen Itzá has hosted thousands of visitors to observe the phenomenon of light and shadow caused by the equinox and which looks like a snake descending the steps of the castle.
This phenomenon symbolizes the descent of Kukulcán, the Mayan god who fertilizes the earth, in the Chichén Itzá area, located 120 kilometers from the Mexican city of Mérida and considered one of the New 7 Wonders of the World.
However, in a few months you will be able to visit the Wonders of Chichén Itzá for the autumn equinox, held between September 21 and 24. Thousands of tourists are expected to come to the Mayan ruins to see this impressive spectacle.